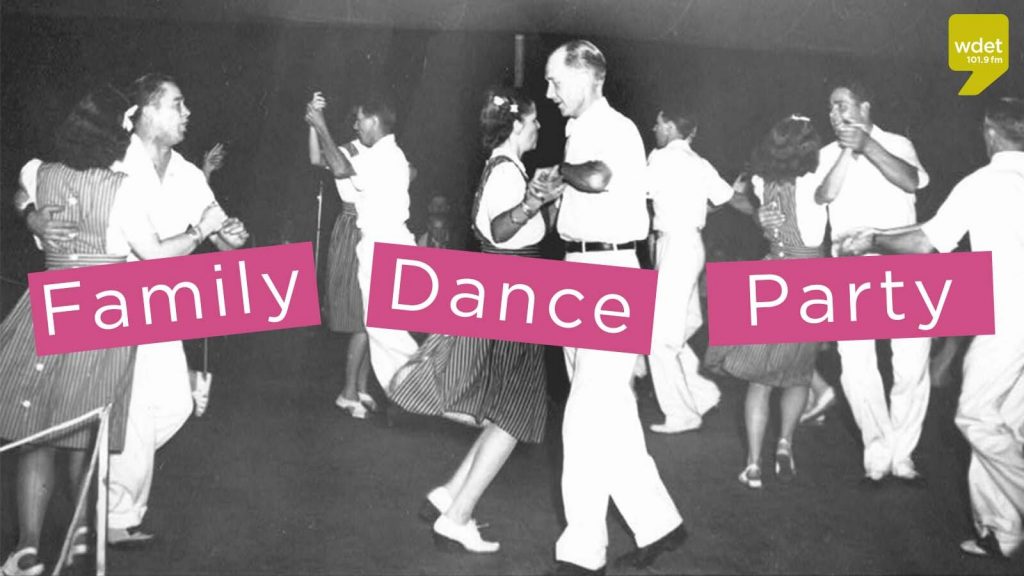 WDET in Detroit has helped listeners over the past year turn their living room into a dance party.
When schools and offices closed in the spring of 2020, parents and children at home sought to find a balance between work meetings and virtual learning. And in the weeks and months that followed, many families yearned for a sense of relief. A public radio station in Detroit, Michigan, had a solution: turn living rooms into dance floors. WDET's daily arts and culture program, CultureShift, started the Family Dance Party — where families could shake off the stress of the day and learn more about music through a curated playlist.
Dancing can be therapy, mitigating anxiety and feelings of depression, boosting self-esteem, and increasing endorphins. As the pandemic lagged on, families in Detroit and beyond turned to music and dance to ease their mind. One of the hosts of CultureShift and Family Dance Party, Ryan Patrick Hooper, takes pride in helping to brighten someone's day while providing a teachable music moment for his listeners. This approach demonstrates one of the key values of public radio music: supporting musical discovery through entertainment in its purest form.
"When COVID forced our community to work at home with their school-age children, I wondered, how can we serve our listeners and assist them with their new jobs as educators?" said Joan Isabella, program director of WDET. "The Family Dance Party was born. A way to relieve stress, get a little exercise, and lend a little to the musical education of our youngest listeners."
At 1:40 p.m. ET, Monday through Friday, listeners gather around their radios or stream online to discover new music. With a dash of dancing and information, the Family Dance Party gives context and rhythm to global music interests like Norwegian space disco to dub to the history of political campaign songs. The themed segment is 20 minutes of recess and education for all Detroit public radio music followers.
To date, Family Dance Party has created over a hundred versions of the dance party. The lively show covers the gamut of genres from hip-hop, to slow jams, to mariachi music.
It quickly became a permanent fixture of the CultureShift show with comments and feedback from all over the world. A fan favorite is of a couple living in Buenos Aires, Argentina, tuning in to the segment on their balcony. Isabella continued, "We all need an afternoon break, and the Family Dance Party turned out to be just what the doctor ordered. WDET has received a great deal of positive response and it's just fun!"
Music is at the heartbeat of the city of Detroit and its population. WDET's Family Dance Party tapped into that spirit to redefine the places we go to dance our stress away, even when it's right in our own living room.