speaker bios
The 2022 Public Radio Music Summit will feature exciting keynote addresses and informative panel discussions with federal officials, music directors, station managers, music industry stakeholders, artists, creatives, and more.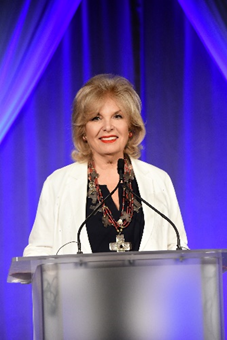 Patricia Harrison
Corporation for Public Broadcasting (CPB), President and CEO
---
Patricia Harrison is the longest-serving president and chief executive officer of the Corporation for Public Broadcasting. During her 16-year tenure, CPB has strengthened public media by strategic investment in three vital areas: Digital innovation and acceleration; Diversity of content, talent, and service; and Dialogue, focused on local community engagement and public-private partnerships. Pat has worked to advance a culture at CPB grounded in her commitment to collaboration, diversity, and inclusion.

Pat created and continues to develop the American Graduate initiative to help students stay on the path to a graduation and gainful employment. And she has been a leading voice to promote One Small Step, the CPB-supported initiative from StoryCorps to move us toward mutual respect and put "civil" back into our society. She was recently named to the Arts & Culture Council of America250, established by Congress to inspire Americans to participate in the upcoming 250th anniversary of the founding of the United States in 2026.

Prior to joining CPB in 2005, Pat served as Assistant Secretary of State for Educational and Cultural Affairs and Acting Under Secretary for Public Diplomacy and Public Affairs working under then Secretary Colin Powell.

She is the author of two books on women's leadership and was included in the Forbes list of "Women Changing the World in Media."
PANEL: Innovations in Public Radio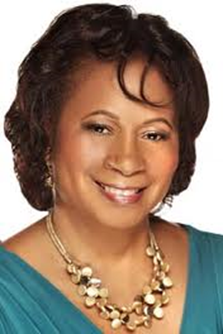 Jacquie Gales Webb
Corporation for Public Broadcasting (CPB), Vice President of Radio
---
Jacquie Gales Webb is Vice President of Radio for the Corporation for Public Broadcasting (CPB). She is responsible for leading the development of support for public media projects and initiatives that strengthen the ability of America's public radio stations to create high-quality, multiplatform content, grow their audiences, and better serve their communities. She has been integral to the development of projects to help minority and rural stations increase content production, community engagement and revenue capacity. Additionally, she has managed support to stations that provide their communities with vital information on the coronavirus pandemic; to StoryCorps that engages the nation through compelling storytelling and dialogue; and to stations that are using the Urban Alternative music format to attract a younger audience. She was instrumental in shaping support to the VuHaus Group collaborative of music stations that is now NPR Live Sessions; the Texas Station Collaborative, which is now NPR's Texas Hub; and she has managed grants that formed several other station collaborations.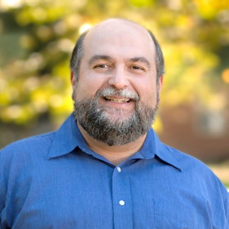 Frank Dominguez
WDAV Classical Public Radio, General Manager
---
Since 1994, Frank has been a familiar voice to classical music listeners on WDAV. Over the years, he has played a crucial part in station programming decisions through his various roles as Announcer Coordinator, Assistant Program Director, Program Director, and currently General Manager. His tenure at the station has seen its transition to a fully professional on-air staff, several overhauls of its program schedule, and unprecedented growth in the station's local programming. Frank is also the host and producer of Concierto, the nation's first bilingual classical music program focusing on the Hispanic and Latino contributions to classical music. Currently, the program airs on more than forty stations across the country. Because of his work on Concierto, Frank earned nominations for the Personality of the Year and Programmer of the Year awards at the 2012 Hispanic Radio Conference in San Diego.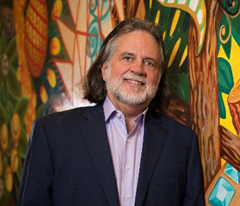 Roger LaMay
WXPN, General Manager
---
As a broadcast veteran, Roger LaMay joined WXPN in January 2003 and is responsible for the overall operations of the station including fundraising, programming, and marketing. During his tenure, WXPN forged a long-term partnership/distribution agreement with NPR and NPR Music, moved and expanded its annual summer music festival, and launched its popular Free at Noon live weekly concert series in a unique partnership with World Cafe Live, the performance venue named for XPN's flagship program located in the same building. From 2015-2017, LaMay served as Chairman of the Board of National Public Radio. Most recently, he was an Executive Producer of the multi-platform "Kanaval: Haitian Rhythms and the Music of New Orleans" a project documenting the history and influence of Haitian culture in order to change the narrative and understanding to one that recognizes Haiti's significant contributions to our music and culture. Previously, LaMay served as GM and News Director of Fox29/WTXF-TV in Philadelphia where he created its award- winning news program The Ten O'Clock News.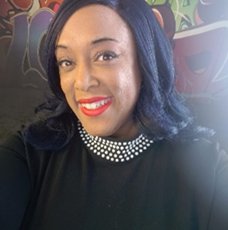 Nikki Swarn
104.7 THE DROP, General Manager and Program Director
---
Nikki Swarn, General Manager and Program Director for 1047 THE DROP (KUVO HD2), is a dynamic media and entertainment executive with 23 years of radio experience. As the first African American woman general manager in public radio in Colorado, Nikki has overseen all programming, including original content production and partnerships for the station's broadcast channel and digital platforms for Denver's newest radio format. Under her leadership, 104.7 THE DROP has been named Westword Magazine's Best New Radio Station 2020 and Best Music Radio Station in 2021, won a Colorado Broadcaster Association Award for Best Public Affairs Radio Program, and has been nominated for an EMMY.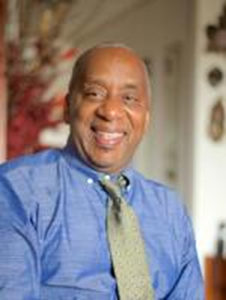 Steven A. Williams
WBGO, President and CEO
---
A native of Cincinnati, Ohio, Williams brings a rich and extensive background in media to WBGO with a reputation as a creative, people-centric, and data-driven leader. He has held key leadership roles at top media organizations across a diverse range of markets including Cincinnati, Detroit, Washington D.C., Philadelphia, Denver, San Francisco, New York City, and most recently, Seattle. Williams is also a nationally recognized authority on best practices for jazz radio programming, research, marketing, and administration and content production. A jazz aficionado, Williams previously served as Director of Programming for WBGO. Steve was first introduced to jazz by his grandfather, at age 15 - the year of his first radio job.
PANEL: Navigating the New Normal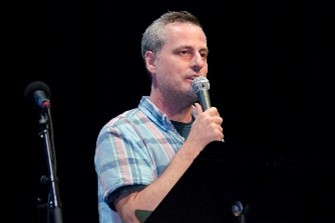 Adam Harris
Mountain Stage and West Virginia Public Broadcasting, Executive Producer
---
In 2005, Adam became an intern with Mountain Stage, a production of West Virginia Public Broadcasting, and became Executive Producer of the program in 2011. He now oversees a team of producers, engineers, band, and crew that broadcast the show from live event to radio to podcast. Mountain Stage has been giving live music lovers and public radio listeners the best seat in the house since 1983. The show is distributed by NPR Music to over 280 stations each week. He earned a degree in Music Business from Radford University.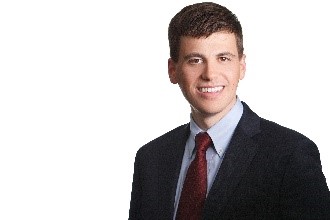 David Mattern
King & Spalding, Senior Associate
---
David Mattern is an attorney in Washington, D.C. who represents public and commercial radio, as well as technology platforms, in a range of music licensing and other intellectual property matters. He has represented CPB, NPR, and PBS in numerous proceedings before the Copyright Royalty Board, and in negotiations with SoundExchange and the performing rights organizations to obtain the rights for the music used in their programming.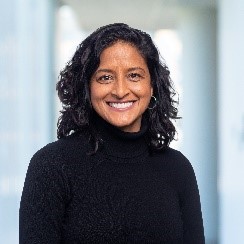 Suraya Mohamed
NPR Music, Senior Manager
---
Suraya Mohamed is a 3-time Peabody award-winning producer, sound designer and editor. She is also the recipient of 3 Gracie Allen Awards and an NEA Chairman's Award for Distinguished Service. With years of experience in long-form audio documentary production and digital media content creation, she is a versatile media professional who also specializes in project management and multi-partnership collaborations. She serves as the project manager for Jazz Night in America, is a contributing producer on the Tiny Desk Concert series and has produced a multitude of live events and specials. In 2021, she led the content production and promotion strategy for the NPR 50th Anniversary network celebration and currently serves as a Senior Manager for NPR Music.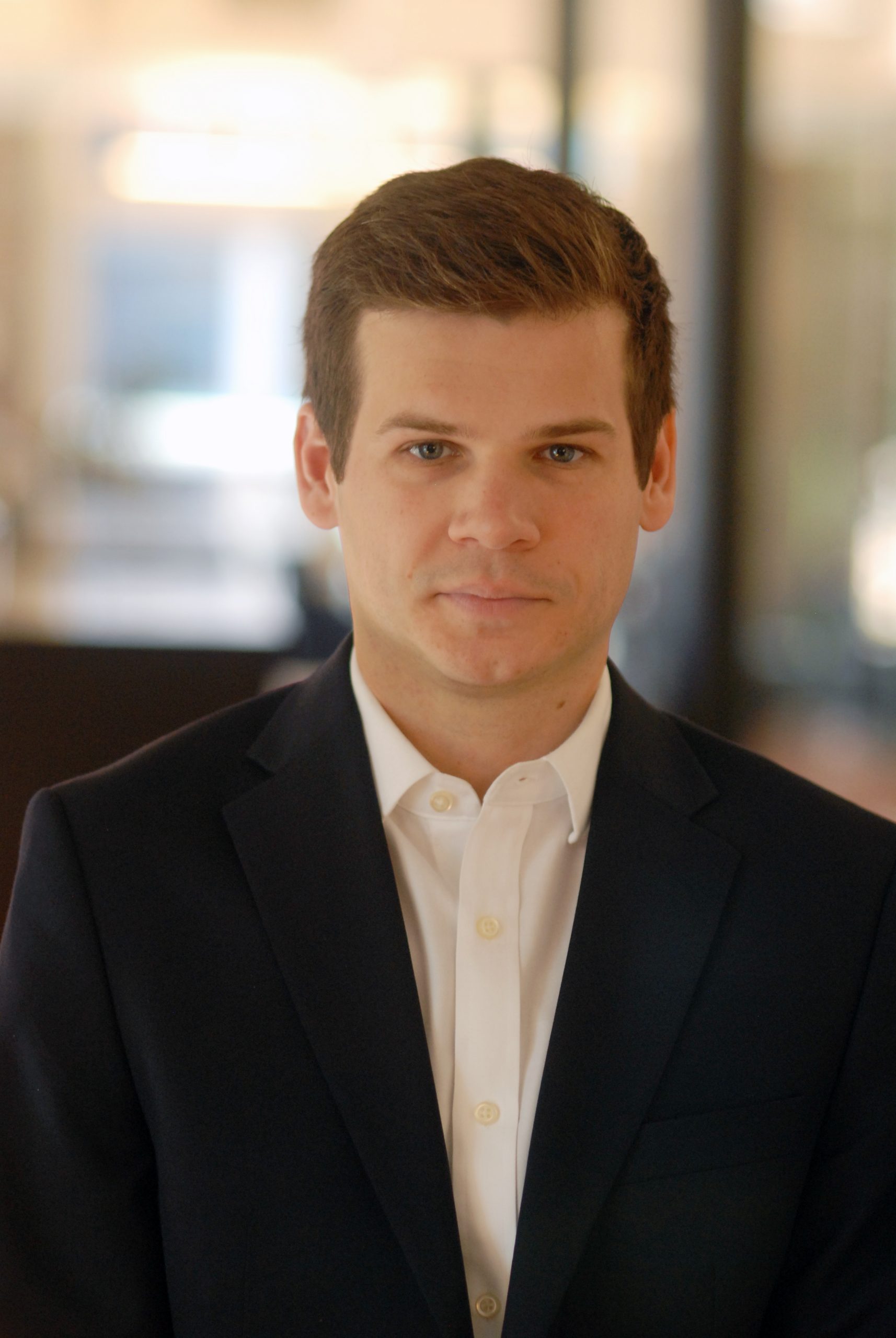 Tim Hagood
Navigators Global, Vice President, Communications and Advocacy
---
Tim Hagood is the Vice President of Communications and Advocacy at Navigators Global, a full-service issues management, government relations, and strategic communications firm in Washington, D.C. He oversees all communications activities for the firm, including the advocacy initiatives executed on behalf of its clients. Throughout his career, he has led numerous successful communications and advocacy campaigns on the national and state level. Prior to joining Navigators, Tim served as the in-house publicist for a publishing company based in Richmond, Virginia.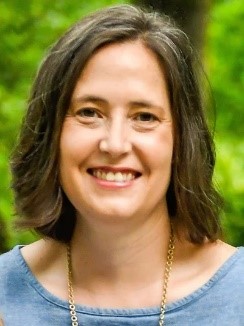 Marta McLellan Ross
NPR, Vice President of Government and External Affairs
---
Marta McLellan Ross is the Vice President of Government & External Affairs at NPR. In this role, she leads the Policy and Representation team, which promotes robust public funding to strengthen and support the public radio network and advocates for legislation that safeguards public radio journalists and freedom of the press. She leverages her public service expertise to explain the impact of our work to Members of Congress, particularly the vital work of public radio stations across the country in service to local communities. In addition to her legislative experience, McLellan Ross has an extensive background in East Asian security policy, and spent many years working as an analyst and policy advisor in that field including as a Council on Foreign Relations Hitachi Fellow. She is a 2001 Harry S. Truman Scholar, awarded for her commitment to a career in public service.
PANEL: Reflecting Our Communities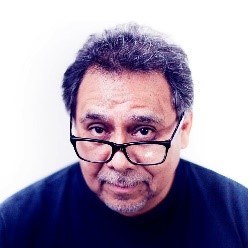 Felix Contreras
NPR, Co-Creator and Host of Alt.Latino
---
Felix Contreras has been a journalist for over 45 years and has been with NPR since 2001. He is the co-creator and host of Alt.Latino, NPR's pioneering radio show and podcast celebrating Latin music and culture since 2010. In addition to his post behind the mic, Contreras programs music from the Latin diaspora for the acclaimed Tiny Desk concerts and hosts the annual A Jazz Piano Christmas in front of a live audience in the Kennedy Center's Terrace Theater every December. A knowledgeable international ambassador for Latino heritage and arts, "Tio Felix '' travels extensively in search of new sounds and to catch up with important legacy performers in Latin music and jazz. As a leading voice on Latino culture Contreras has been quoted by national and international publications on the contemporary influences of Latin culture, music, and media.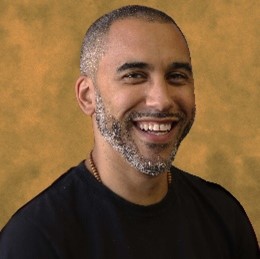 Jordan Lee
Paragon Strategies, Consultant
---
Jordan Lee has served as a leader in public media for the past 15 years. Beginning with a volunteer role at WMSE in Milwaukee, WI, Lee then moved to WYMS Radio Milwaukee where he grew to lead programming initiatives as Program Director and later as Station Director. Lee began consulting with Paragon Media Strategies in 2019, assisting with the CPB's Urban Alternative program. He currently sits on the Board of Directors at the PRPD and is now working as a full-time media and programming consultant working with stations across the country.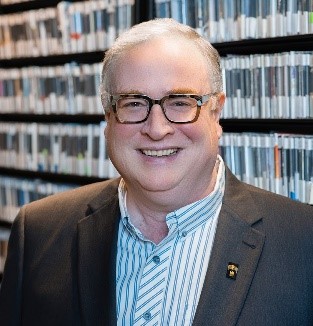 Tom Mara
KEXP, Executive Director
---
Tom Mara is the Executive Director of KEXP, an arts organization at Seattle Center with a mission to enrich your life by championing music & discovery on-air at 90.3FM, online and at its home at Seattle Center. Starting as a volunteer in 1987, Tom led teams at KCMU 90.3 & KUOW 94.9 at the University of Washington and WXPN 88.5 at the University of Pennsylvania. Music discovery experiences and more information are available at www.KEXP.org.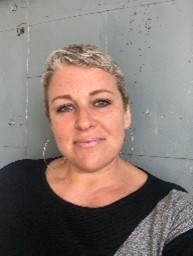 Jessica Weber
Co-Sign, Owner and Founder
---
Jessica Weber is the owner and founder of Co-Sign, an artist development agency specializing in radio promotion and licensing. After cutting her teeth working at high school, college and commercial radio stations she joined a highly-respected independent radio promotion company in Los Angeles, and began scouting for the A&R Department at Warner Brothers Records. A decade later she founded co-sign - now a team of nine - a company working to help artists, record labels, and brands to execute radio and marketing campaigns focused on commercial music releases, tour dates and large-scale events, and music-driven marketing initiatives for brands.