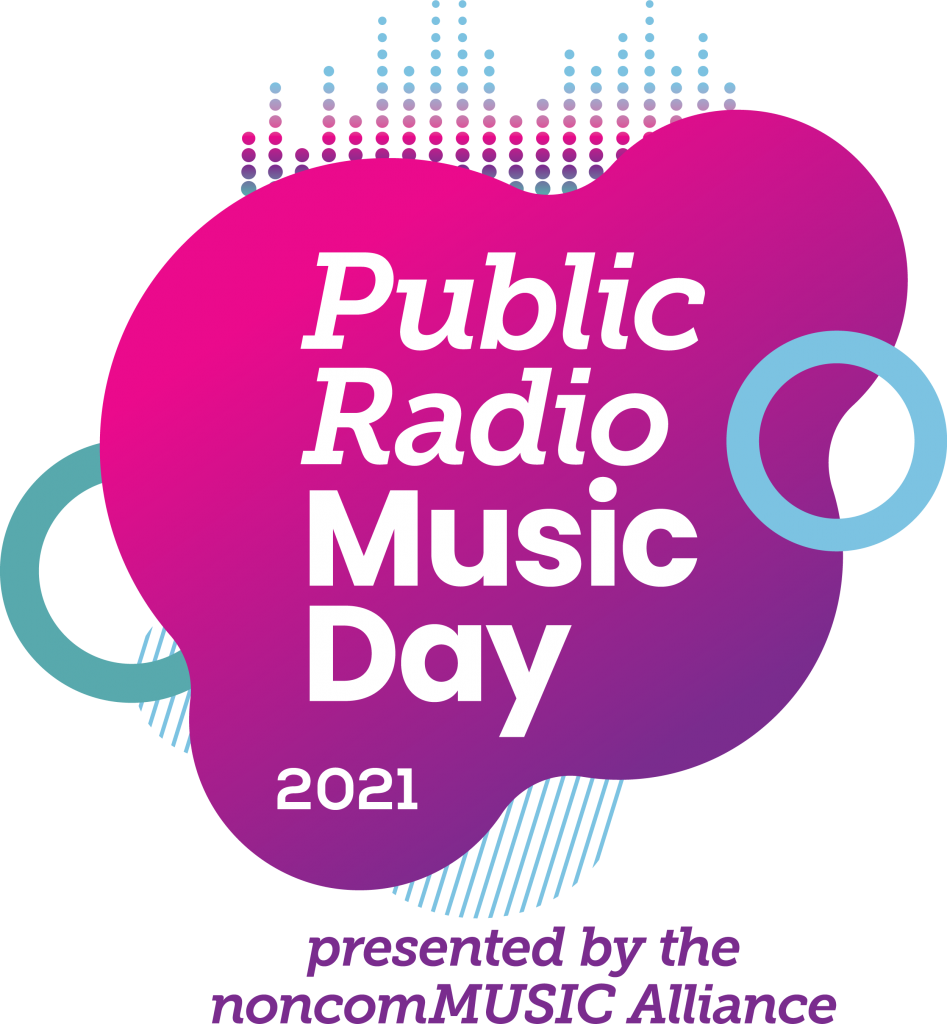 KUTX, WXXI, WXPR, and WUWF – public radio stations across genres and in different parts of the country – explored bold, new ways to showcase live music throughout 2020 and 2021.
Public radio stations are often long-lasting, stalwart supporters of their hometowns. They've usually existed for decades, actively engaged with the community, and found a way to showcase music that is meaningful to their listeners. Through broadcasting sessions and shows, radio stations created a method of highlighting their brilliant local musicians and artists in an authentic experience of live music. On Public Radio Music Day, this year on November 10th, a number of stations are taking the chance to do just that.
Performing and hosting live music became more challenging beginning back in March 2020, due to the pandemic, and incurred bigger hurdles of how it was represented on-air. Stations across the country saw this as an opportunity to find new ways and alternative avenues for showcasing the live experience. "Last April was so tough," remembers Debbie Hiott, general manager of KUT Public Media in Austin. "Part of the reason we exist is to support our local musicians and the music ecosystem in Austin, and that was about the time we were all starting to realize this was going to be a long, tough haul." For Hiott, they've made it through. KUTX, their Triple A music station, hosted outdoor and small group shows to "keep our local artists out there and in front of folks as they were unable to connect in their usual ways" while incorporating new ventures and explorations, like Pause/Play, "a podcast about what happens to the live music capital when the music stops."
Adapting the live experience was a group effort for both stations and artists. But public radio excelled in reworking established shows into new showcases. Mona Seghatoleslami, host of Live from Hochstein on Rochester's WXXI, saw that, "We were able to use the power of radio to still connect those live performances." The standout for WXXI was Homestage, where "artists perform[ed] from their homes so you were able to enjoy a show in yours." When cities began to allow for smaller in-person experience, WXXI was able to further refine the idea with Homestage at The Little where they were able to produce sessions that went across their airwaves, online, and on WXXI TV. Seghatoleslami and WXXI kept pushing for these new ways so they could "share the magic that happens when musicians finally come together to play once again."
Jared Kropidlowski, music director of northern Wisconsin's WXPR saw that "throughout the pandemic so many things have been difficult to overcome, but artists, musicians, and performers alike have all proven that creativity can thrive during these strange, divisive times." WXPR directly supported that creativity by reallocating the budget for their live concert series to the Homegrown Concert Series. By condensing the team to an audio engineer and videographer, WXPR gave back to the musicians and offered up a way, as Kropidlowski thought, "to express themselves and play music somewhere other than their home or practice space," spaces where many musicians found themselves limited in scope and opportunity. Plus, to Kropidolowski, he saw how in the opportunity to play on a stage at Nicolet College, even an empty one, "there was a sense of pride that each artist shared while performing," a key component that could be hard to showcase during the pandemic.
Building off the success of co-founding the Pensacola JazzFest and RadioLive in the 80s, when WUWF was asked to help promote the local Jazz for Justice in the 2010s, "it was a no-brainer" explained Executive Director Pat Crawford. "The purpose of the event is to raise awareness and support for the free legal services they provide to folks who can't afford such services" but when 2020 proved too difficult to host a live event, WUWF worked with them to rise to the occasion. Crawford continued, "The artists submitted video performances to us which we used to produce the virtual event. Our jazz producer moderated the program which we aired simultaneously on radio, television, and Facebook Live." When asked how public radio supports its communities, like with the Jazz for Justice event, Crawford pointed to the notion that "first and foremost public radio provides the citizens in the communities it serves with factual information and programming that educates and enlightens them about things that matter."
For WXXI and Mona Seghatoleslami, Public Radio Day 2021 is a day they see as "a chance to connect with people about the fact that music matters." Public Radio Music Day is when stations recognize their unique role in the music community. For WXPR and Jared Kropidlowski, it's a day to "highlight what we already love: local music, music that deserves airplay," music finds a real home on stations like his. KUTX's Debbie Hiott put it pointedly, wanting to take the day as another chance to evangelize "how public radio music stations can fulfill a mission of introducing people to new music, new cultures, and new communities by working collaboratively with our local artists." With the ways these stations have done the impossible and kept their listeners connected to that immediate and universal love of live music through 2020 and 2021, Public Radio Music Day is a chance to look at their success and ingenuity by honoring their significance in the music industry the best way they know how: sharing great music.