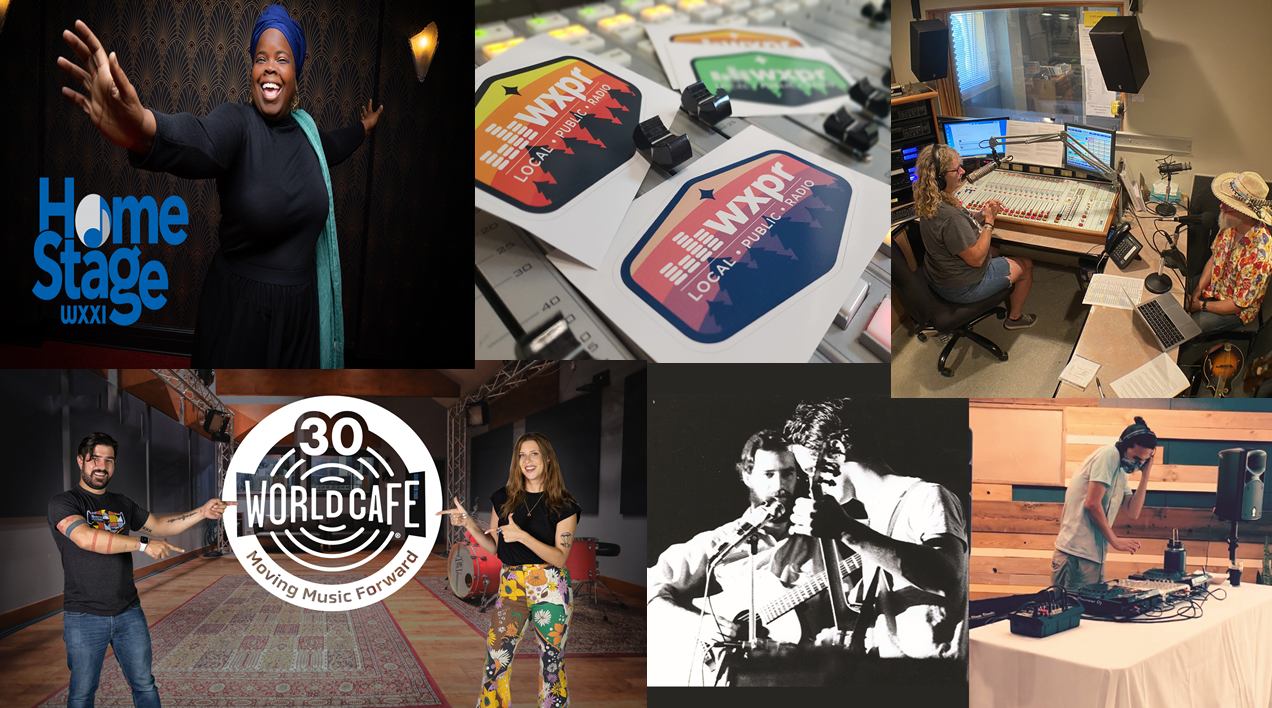 Dozens of stations participated in the second annual celebration of the best and most exciting opportunities public radio offers listeners and the music industry.
On November 10th, nearly 70 stations across the country jointly celebrated the second annual Public Radio Music Day. On-air and online, public radio fans listened, watched, and participated in the myriad ways those stations shared in the spirit of this year's theme, "Keeping Communities Connected." Supporters who #LovePublicRadioMusic, as the day's hashtag proclaimed, were able to share their thoughts live as part of the celebration.
Prior to the day, music fans witnessed how Congress supports public radio with the same fervor. Senators Roy Blunt (R-MO) and Chris Coons (D-DE), and Representatives Mary Gay Scanlon (D-PA) and Don Young (R-AK), introduced a resolution to formally designate November 10, 2021, as Public Radio Music Day. The Senate passed the measure by unanimous consent, and the House version continues to gain bipartisan support.
For participating stations, the day offered a chance to reflect on their experiences since the inaugural Public Radio Music Day in April of last year. "Throughout the pandemic, so many things have been difficult to overcome, but artists, musicians, and performers alike have all proven that creativity can thrive during these strange, divisive times. We want to celebrate that resiliency," said Jared Kropidlowski, music director of Northern Wisconsin's WXPR. Putting it more pointedly, Debbie Hiott, general manager of Austin's KUTX remarked, "We are celebrating making it out the other end."
Stations presented a number of unique opportunities to give back to their listeners this year, including highlights like:
Support came from the artists and labels whose music is bolstered by airplay on public radio. Gerard Cosley, co-owner of Matador Records, shared in his label's gratitude, noting that "Our bands owe a massive debt to public radio. I do hope that you all will continue to listen to and support your local public radio station." Artists also expressed what public radio means to them, with Lindsay Jordan of Snail Mail sharing her feeling of how public radio "brings people together over a common love of music, which is beautiful."
In a spirit of bringing together public radio music stations across the nation, the noncomMUSIC Alliance was established in 2018 with the purpose of supporting and highlighting stations and their stories, as well as advocating for their distinct policy needs. For Public Radio Music Day 2021, the noncomMUSIC Alliance put the spotlight on nearly a dozen stations finding their own unique ways to impact their communities and the public radio world in the past year:
These stories resonated with people across the internet as well, with the noncomMUSIC Alliance social media channels seeing tens of thousands of impressions across their platforms. NPR Music also highlighted stations on their social media channels, and NPR Extra released a story about public radio stations partnering with Tiny Desk to highlight local artists, one that included a video message from NPR CEO and President John Lansing sharing his love and appreciation for public radio music stations.
With the noncomMUSIC Alliance representing over 150 stations, there are endless stories and examples of how much public radio music means to people across the country. From the listener discovering their new favorite song to the DJ producing a local music showcase that will launch a musician's career to the artist who finds critical acclaim after their first radio session, public radio continues to be there for everyone across the country. This year, Public Radio Music Day offered a sense of relief, excitement, and hope for listeners and stations across the country, proving that there will be many more opportunities to celebrate together soon.